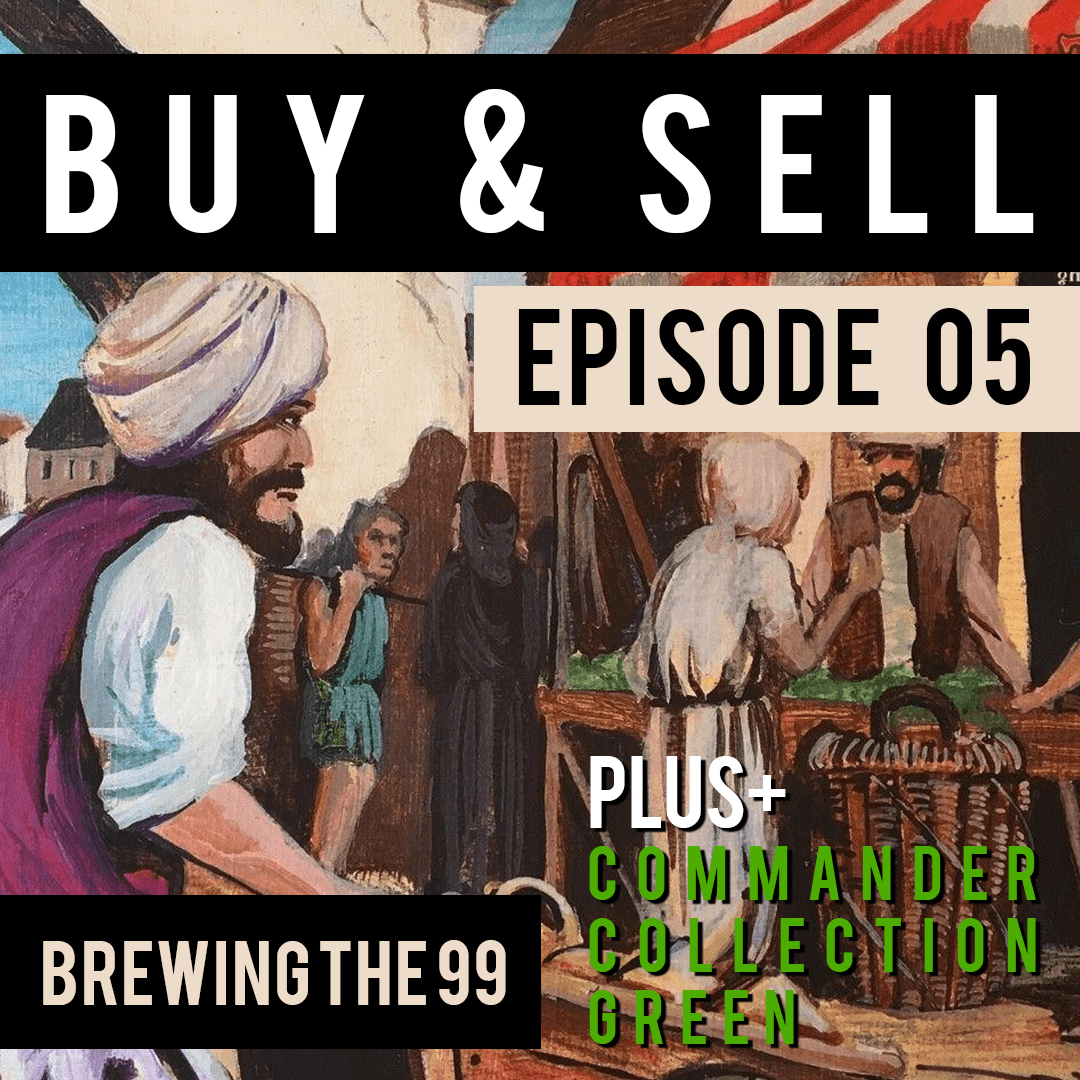 Episode 5: How To Buy And Sell Plus+ Commander Collection Green
Oct 30th, 2020 by BREWING THE 99
Hello and welcome to brewing the 99 where we talk about all facets of the magic the gatherings commander format. On this episode, we are bringing you some information and our thoughts about the Commander Collection Green (We call it spell book by mistake SORRY).  We will also be discussing how and where to buy the drug we call MTG, and how to turn those cards just sitting in a box, into cash to fund your next 100 card build.  And as always we will bring you our tantalizing hot picks of the week the section that gives you true value whether it be towards making an investment in a card, or an investment into your gameplay.  We thank you in advance for listening and hope you enjoy the show.
Commander Legends booster box giveaway
Head over to our Instagram and do the following:
Make sure you are following @BrewingThe99
Like a post
Tag 3 people on any post you like
That's it. We are going to run this contest for a month and on the release of commander legends we will tag the winner on Instagram. It really is that simple.
We are a new and growing podcast so please tag people you think might be interested in the content.
Share
|
Download