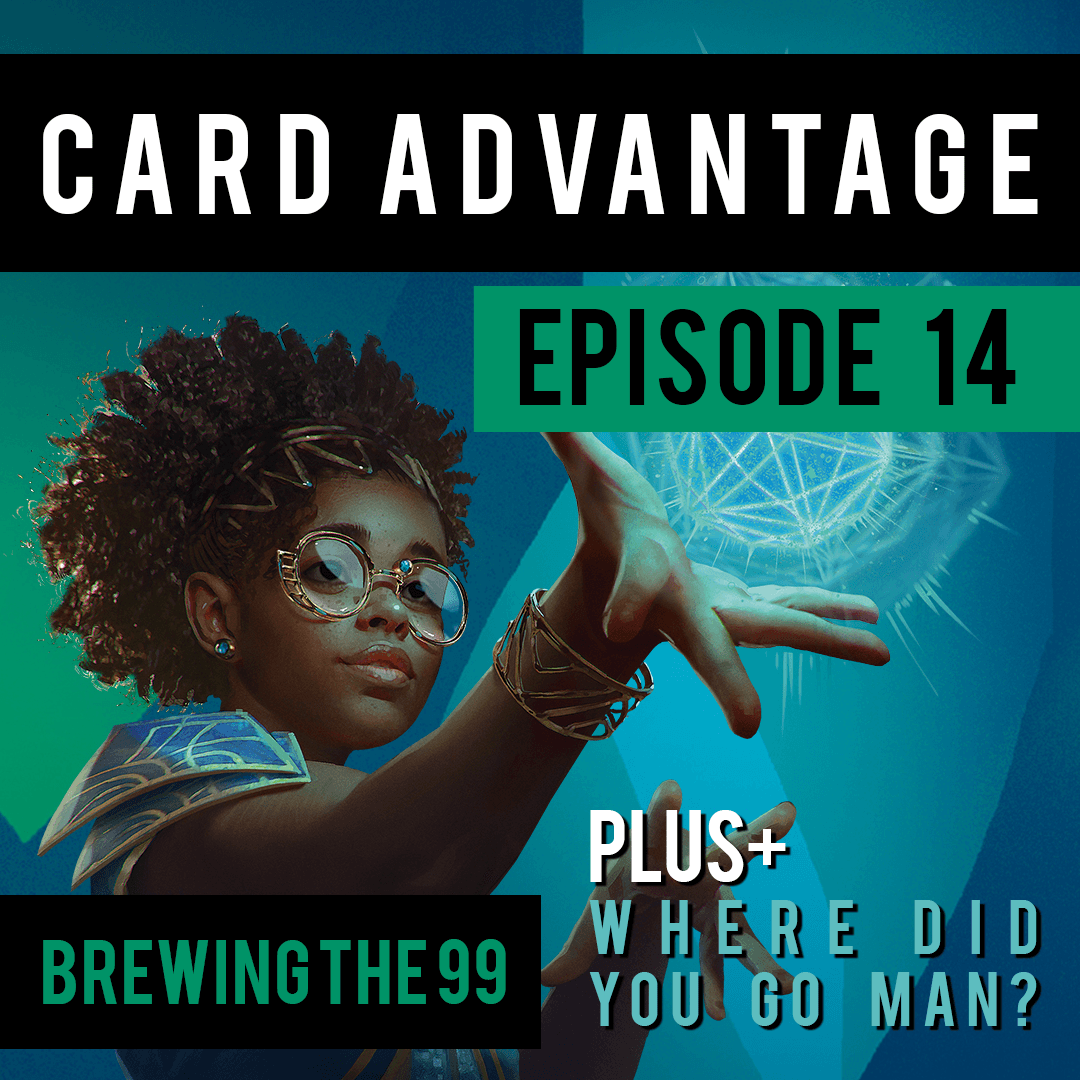 Episode 14: Card Advantage: Plus+ Where Did You Go Man?
Feb 26th, 2021 by BREWING THE 99
This is Brewing The 99 where we talk about all facets of the Magic: The Gathering's Commander format. Today we will be talking about card advantage.  We think this is a topic for new and seasoned players alike. We will go over what it is? How do we do it?  and why it's an important factor in leaving you the last warrior standing on the battlefield.  We will also give you our hot picks of the week, a couple cards we would like to spotlight this episode. This is going to be a good one so stick around and as always we hope you learn something to take back to the game.
Follow us on Twitter! @Brewingthe99
Follow us on Facebook: https://www.facebook.com/brewingthe99/
Follow us on Instagram: @brewingthe99
Email us: brewingthe99@gmail.com
Visit our website: http://www.brewingthe99.com
We are a member of the Podbelly Podcast Network (https://instagram.com/podbelly/).  Check out our show and other great podcasts on the network by going to http://www.podbelly.com
Commander/EDH Official Rules, Ban list, FAQ, and more: https://mtgcommander.net
Share
|
Download